Silver Dart Exhibition Gallery
---
The Silver Dart is probably the most iconic aircraft in Atlantic Canada aviation history. It's the one that started it all, and we are delighted to be able to display at the Museum a replica of the original, built with the help of the 75th Anniversary Committee, by Gordon MacRae of Baddeck, Nova Scotia. It is, in fact, the second replica built by Gordon MacRae, the first one now rests in the Reynolds Alberta Museum after a brief stop at the RAF Museum, London, England.

The Silver Dart Replica was originally acquired by the Museum in the fall of 1993 but it was in the winter of 2005 that significant changes and upgrades to the Silver Dart Gallery were made with changes to exhibition panels and upgrading the infrastructure of the Gallery. By the fall of 2007, a full overhaul plan was in place, fundraising was organized and changes had begun, everything was leading up to the 100 year anniversary of the Silver Dart that happened in 2009. One of the most notable changes was the placement of the Silver Dart replica over the CF-104 Starfighter, highlighting what remarkable changes have occurred in aviation during the first 45 years – from bridles to braces to Mach 2!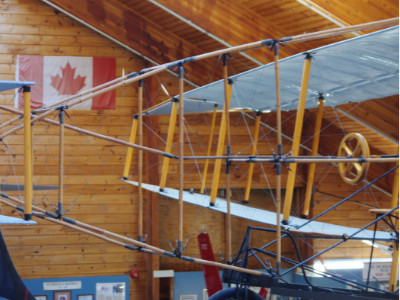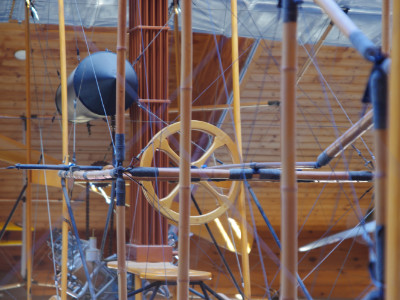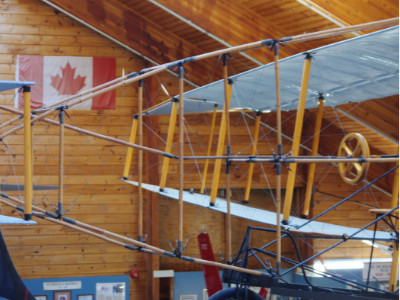 Those changes were not the only ones to take place in the Silver Dart Gallery, since then many more have been completed, affording visitors today of the wonderful view of this truly iconic historical aircraft.
As for taking flight – the only flight ever taken by this replica was in 1992 during the filming of the TV movie 'The Sound and the Silence,' a film about Alexander Graham Bell himself, where the replica was actually flown all be it tethered and towed by a pick-up truck to help it on its journey.