TBM Avenger lovingly restored by our team
---
The Grumman TBM Avenger was originally designed as a torpedo bomber for the US Navy's aircraft carrier fleets during World War II. It was utilized by several air arms during the war and continued its Naval service until the late 1950s.
Once the Avengers were no longer used by the Navy they took on a new role, that of a Water Bomber. The first Avenger to be used in this new role in Atlantic Canada was in New Brunswick in 1958. A fleet of six Avengers with four reserve aircraft continued to operate until the 21st Century. This new civilian firefighting role far outlasted their original military career.
Our Museum's Avenger was originally built for the US Navy but also flew with the Royal Canadian Navy too. After its tumultuous military career, she became a civilian spray plane, just as so many others of her type had done so too, she was used for fighting forest fires and was gainfully utilized through the Spruce Bud Worm Spray Program.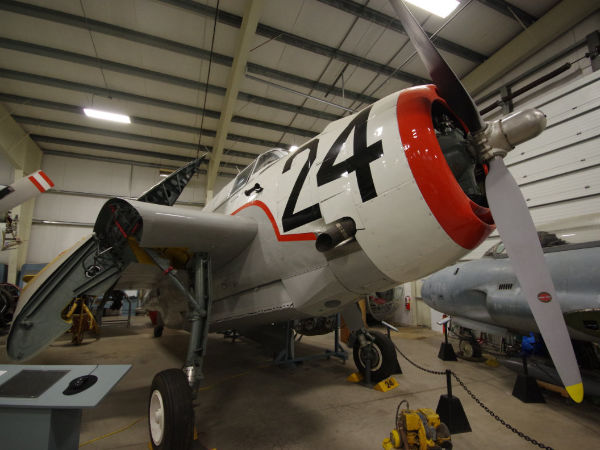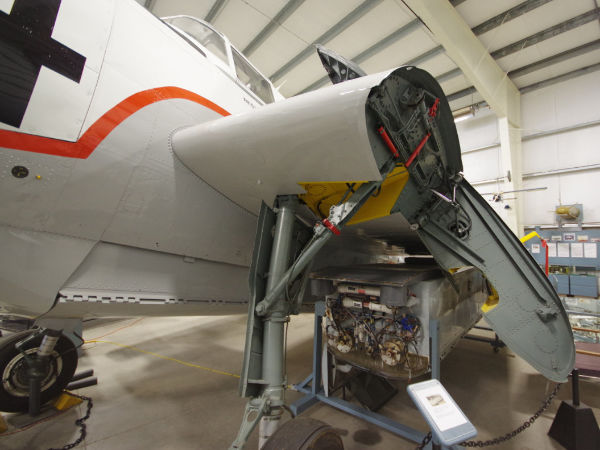 On May 20th 1975, TBM Avenger (call sign CF-ZYC) flew her last contract spray mission as 'Tanker 20' based at Juniper Airstrip, New Brunswick. On that day, an experienced pilot encountered a loss of power shortly after take-off and had no other choice but to crash land his aircraft in a forested area nearby, luckily for the pilot he escaped the ordeal with only minor injuries.
But our Avenger story does not end there!
It was during the summer of 1996, a dedicated team of Atlantic Canada Aviation Museum volunteers obtained permission, via New Brunswick's Forest Protection Ltd. (FPL) and J.D. Irving Woodland, to locate and retrieve the crashed Avenger.
After many months of clearing and navigating treacherous forest lands, which were over 300 feet away from the nearest road, the group finally managed to carefully strip and prepare the recovered hulk for transport via some specially designed skis that were fashioned from guard rail sections at Caldwell & Ross Construction Ltd., Fredericton. Then on January 10th 1997, the aircraft was towed back to its original Juniper Airstrip – 22 years after it left there on its final flight. It was in July of that year that the Avenger was transported to the FPL base in Fredericton and restoration began in earnest.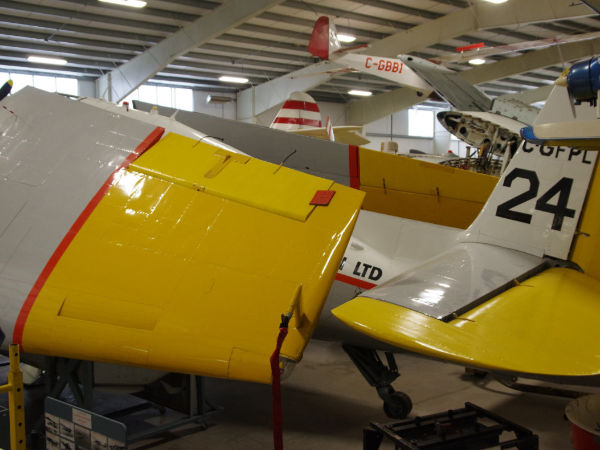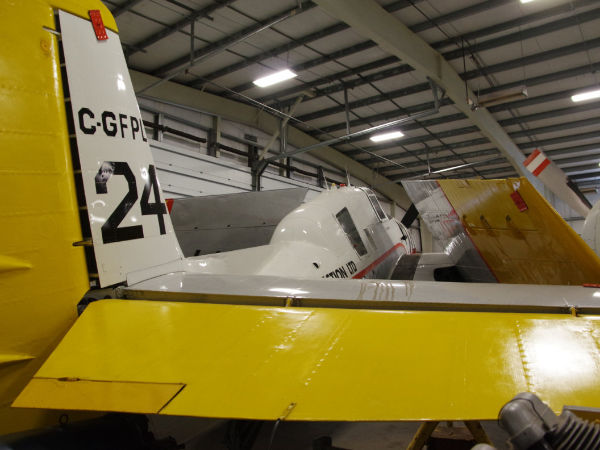 Through valuable contributions attained by the FPL and through a partnering body of the Aircraft Maintenance School of Moncton, the Avenger received some valuable components salvaged from other downed Avengers of 1998 and 1999 (Tanker 14 and 17 respectfully). As was the case with our Avenger – Tanker 20, all pilots of these downed aircraft also survived their ordeal.
In the summer months of 2005, our fully restored 'Tanker 20' was taken by land by Atlantic Pacific Transport Ltd. to her present home in our Museum.
It was with tremendous effort from everyone on the team that made all of this possible and we would like to thank the following organizations for their help and contributions:
New Brunswick Forest Protection Limited

The Aircraft Maintenance School, Moncton Campus, NB Community College

J.D. Irving Woodlands Division

Caldwell and Ross Construction

Glassville Logging Company

Woodland Aviation
-Charmac Construction
The Museum would also like to thank the dozens of volunteers that have contributed, in any form, to the recovery and restoration and success story of CF-ZYC.