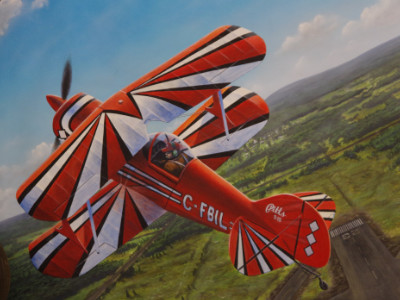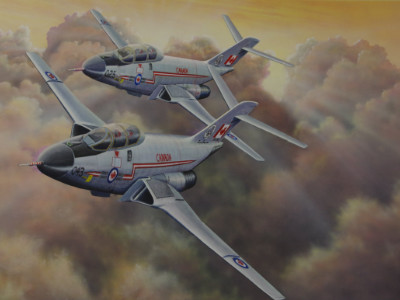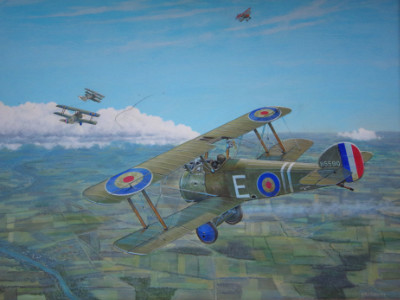 Aviation artwork
Throughout the Museum there are a great many pieces of aviation artwork, many by local Nova Scotian artists, from early flight, through the two World Wars right up to modern times with Space Travel.
---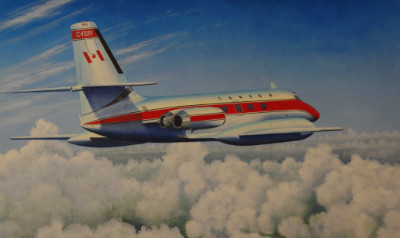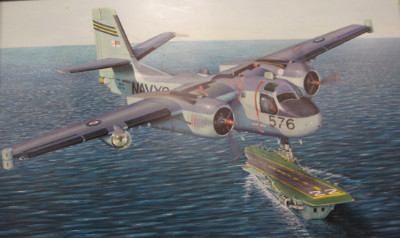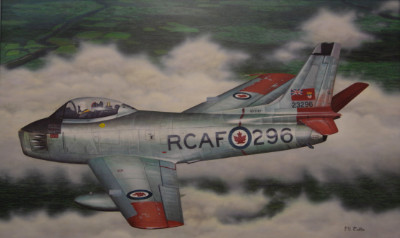 Paul Tuttle, who has been a long-time member of the Museum, has some of his wonderful murals and sectional paintings of note-able aircraft on display, including that of the PBY Canso and the Pitts Special acrobatics airplane. The mural in the main entrance lobby of the Museum was also created by Paul and shows a lot of the aircraft actually in the Museum today.
Another artist of note is Len Boyd, who generously donated his painting of a Golden Hawks Sabre to the Museum, this painting reflects the beauty of this type of aircraft which you can also see in our very own Sabre aircraft on display.
Throughout the museum there are many other independent artists' works on display featuring aircraft that portray specific eras of flight history, all these can be seen in the relevant sections of the Museum.